Scented Candles vs Reed Diffusers
Scented Candles
Boost Your Mood
Aromatherapy is an ancient form of healing, so it's no wonder that scented candles can influence your mood. Certain scents are known for their therapeutic power like lavender and rose helping ease anxiety and stress, and cinnamon and citrus significantly boosting your energy. The candlelight can also create a relaxing, warm atmosphere, which will enhance these healing qualities.
Promote Focus
The flame from a scented candle is gentle and soft, unlike harsh, traditional lighting you normally find around the house. This subtlety helps your mind to focus and concentrate as your eyes aren't struggling with overwhelming light. An added bonus to this magical candlelight is that it can create the perfect mood lighting for a special occasion.
Ideal Home Accessory
A scented candle is the perfect finishing touch to any room and, with the huge variety of shapes, sizes, colors and packaging that they come in, you are bound to find the best complement for your décor. Make your house look good, as well as smell good!
Reed Diffusers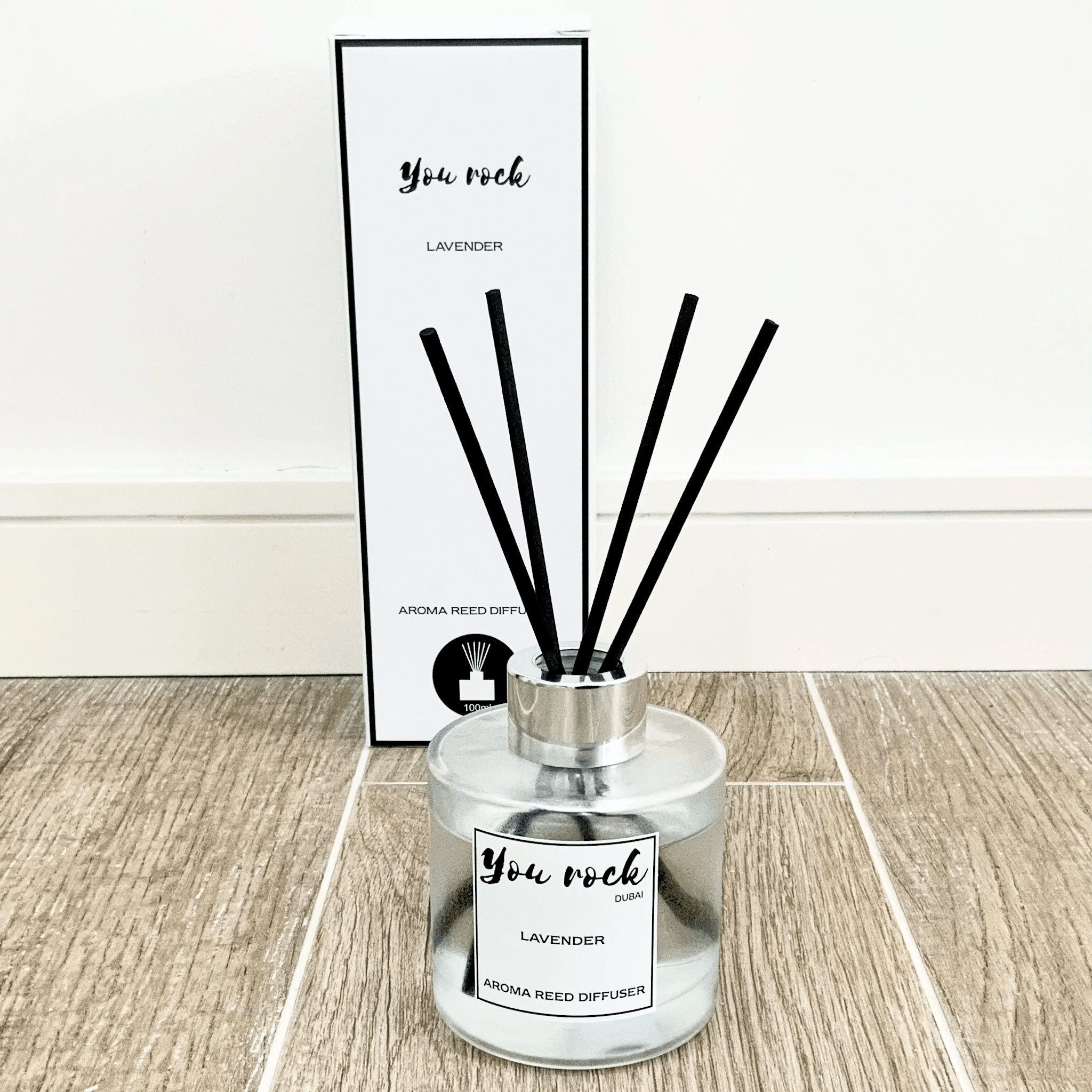 Continuous Fragrance
Reed diffusers release their scent consistently throughout the day, rather than having to be activated, like a candle. You will no longer have to worry about your house smelling great, as you can leave a reed diffuser and it will do the work for you – even during the night. You can also adjust the intensity of the aroma by removing or adding reeds.
Long-lasting
With reed diffusers, they normally last around 3-6 months which is a lot longer than candles, and there will be no limitations to the fragrance during this time either.
Placement Possibilities
Reed diffusers can be placed anywhere around your house without any problems and don't need to be watched like a candle. You can put them in a closet or another enclosed space to keep fabrics and places you may not think of smelling fresh and vibrant. The possibilities are endless!
Both scented candles and reed diffusers have their benefits, including the fact that they do not use electricity which helps conserve energy. If you're looking for relaxation, scented candles are probably best for you, but if you're looking for long-lasting fragrance for your home, reed diffusers are more efficient. Why not purchase both? Check out our wide range of reed diffusers and scented candles today!